Hospital Injuries
Greater Philadelphia PA & NJ Hospital Injury Lawyer
ROSENBERG LAW, PENNSYLVANIA & NEW JERSEY HOSPITAL INJURY LAWYER
Hospitals are held to the highest standard of care for their patients; this includes, the doctors, specialists, nurses, and all levels of staff. When the negligence of any hospital employee causes and injury or injuries to a patient ― the hospital can be held liable through various forms of violating the standard of care. Whether this be in proper sanitation, providing the correct medication, or failure to treat a patient's injury or illness appropriately. The hospital may commit professional negligence or malpractice in a variety of ways. Injuries may include infections due to improperly sanitized equipment, surgery focused in the wrong area, failure to supervise patients, falls or injury as result of dangerous conditions, and many other negligent areas of practice or environment.
Proving that a hospital caused injury to a patient requires knowledge in the field of healthcare law and expert medical opinions. We have the experience and insight to determine what types of cases qualify as hospital negligence or malpractice. Our attorneys can help you and your family recover significant damages from trial or settlements in the event of such an accident.
If you or a family member has been injured by or within a hospital, allow us to help you take the next step. Call us and we will meet you at your convenience. We can meet with your family or answer initial questions over the phone if needed. We are available 24/7 to assist with any questions you may have.
CONTACT YOUR GREATER PHILADELPHIA AREA HOSPITAL INJURY ATTORNEY
Licensed in Pennsylvania and New Jersey, Rosenberg Law has offices in Bala Cynwyd, Pennsylvania, and Cherry Hill, New Jersey. Call Rosenberg Law at 610.667.1500, or contact us online. We handle a vast majority of different types of hospital injuries, so always feel free to give us a call to speak with us further.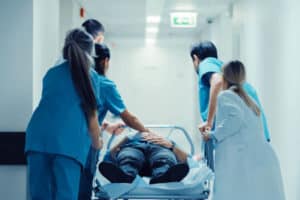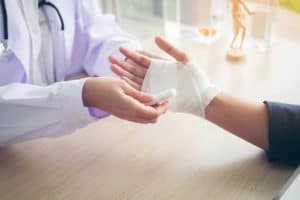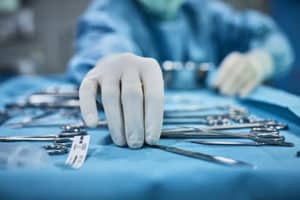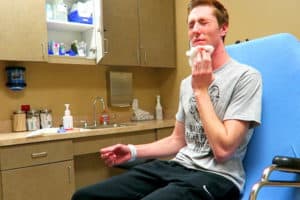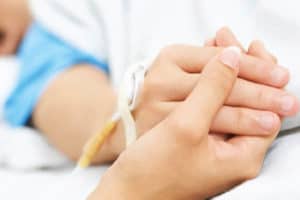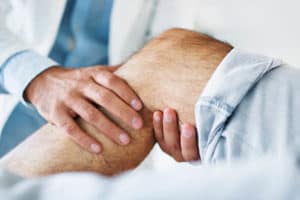 Want to learn more about how we help clients with injuries?

call us today
If you would like to speak with someone directly
Pennsylvania Office
33 Rock Hill Rd., Suite 150,
Bala Cynwyd, PA 19004
Phone: 610.667.1500
Fax: 610.667.3660
New Jersey Office
1 Holtec Dr., Suite 102
Marlton, NJ 08053
Phone: 856.428.2350
Fax: 856.427.0180