Mesothelioma / Asbestos Cases
Greater Philadelphia PA & NJ Mesothelioma / Asbestos Lawyer
ROSENBERG LAW, PA & NJ MESOTHELIOMA / ASBESTOS LAWYER
Even after evidence linked asbestos to lung cancers in the 1930s and asbestos regulations were set in place in the 1970's ― companies and manufacturers continued to allow workers and the public to be exposed to the dangerous material. Doctors diagnose an estimated 3,000 cases of mesothelioma annually in the United States (asbestos.com/mesothelioma). Asbestos diseases, Asbestosis and Mesothelioma, a related cancer, are rare but serious medical problems. Long term exposure to asbestos may suddenly materialize as a life changing disease without warning due to a long latency period.
 With our experience, we understand how Mesothelioma, Asbestosis and asbestos related disease claims work, and have expertise in gaining substantial compensation for our clients in these specific and detailed cases.
If you or a family member has Mesothelioma, been exposed to Asbestos, or has an Asbestos related disease, let us help you take the next step. Call us and we will meet you at your convenience. We can meet with your family or answer initial questions over the phone if needed. We are available 24/7 to assist you in making the correct choices regarding legal action and have handled various claims regarding workers' compensation injuries. Call us today to learn more about what action you should take in order to receive substantial compensation for damages regarding your electrical or powerline injury case.
CONTACT YOUR GREATER PHILADELPHIA AREA MESOTHELIOMA & ASBESTOS ATTORNEY
Licensed in Pennsylvania and New Jersey, Rosenberg Law has offices in Bala Cynwyd, Pennsylvania, and Cherry Hill, New Jersey. Call Rosenberg Law at 610.667.1500, or contact us online. We handle a vast majority of different types of Mesothelioma and Asbestos cases, so always feel free to give us a call to speak with us further.
Want to learn more about how we help clients with injuries?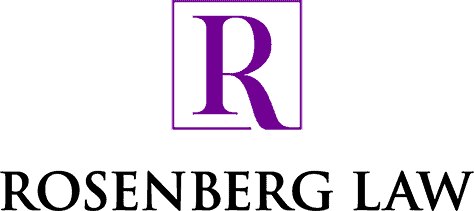 Call us Free
If you would like to speak with someone directly
Pennsylvania Office
33 Rock Hill Rd., Suite 150,
Bala Cynwyd, PA 19004
Phone: 610.667.1500
Fax: 610.667.3660
New Jersey Office
1 Holtec Dr., Suite 102
Marlton, NJ 08053
Phone: 856.428.2350
Fax: 856.427.0180