Public Transportation Accidents
Greater Philadelphia PA & NJ Public Transportation Accident Lawyer
ROSENBERG LAW, PA & NJ PUBLIC TRANSPORT ACCIDENT LAWYER
Public transportation accidents, fortunately, are very uncommon. But, these accidents can happen due to a variety of factors.
Accidents can happen while boarding or exiting, and they can involve a multitude of injuries. These injuries can include a common slip and fall, resulting from improper cleaning, or poor maintenance and obstacles along the route. Whether, you are driving or riding in a car or truck that is involved in an accident with a SEPTA or PATCO bus or train, or you riding a SEPTA or PATCO bus or train that is struck by another vehicle; you need to contact our offices to understand the legal course of action that needs to be taken.
If someone's negligence has caused you injury, we will investigate thoroughly to establish the facts of the accident and to hold the negligent party responsible, including New Jersey Transit, SEPTA, PATCO, Speedline, Amtrak, and any other subway, train, rail, bus, or commuter systems.
WE UNDERSTAND THE NATURE OF YOUR INJURIES
In public transportation accidents, we have handled some of the most complex cases with successful outcomes. Your injuries may be severe, including fractures, broken bones, burns, scarring, rib fractures, internal injuries, herniated disks, neck injuries, back injuries, and much more.
Catastrophic injuries can include traumatic brain injuries (TBI) — which can result in brain damage, neuropsychological injuries, various paraplegic injuries, and orthopedic problems. Your doctor may determine that you need surgery and / or physical therapy in order to heal or properly recover.
 All of this sounds foreign if you've never been in an accident before. However, these injuries, diagnostic tests, and therapies all have terms and conditions that our attorneys understand. Understanding all of the information and details surrounding any given case is imperative to building a strong claim in order to fight for damages and compensation. 
CONTACT YOUR GREATER PHILADELPHIA AREA PUBLIC TRANSPORTATION ACCIDENT ATTORNEY
Licensed in Pennsylvania and New Jersey, Rosenberg Law has offices in Bala Cynwyd, Pennsylvania, and Cherry Hill, New Jersey. Call Rosenberg Law at 610.667.1500, or contact us online. We handle a vast majority of different types of public transportation accident cases, so always feel free to give us a call to speak with us further.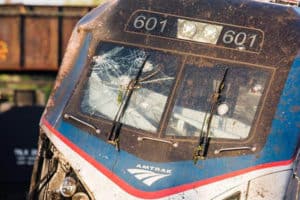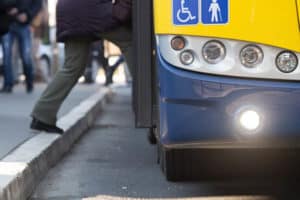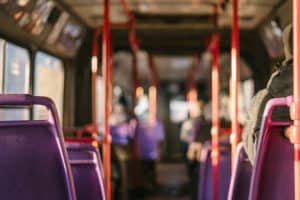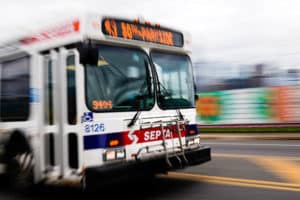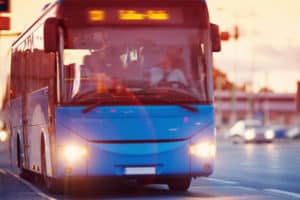 Want to learn more about how we help clients with injuries?

call us today
If you would like to speak with someone directly
Pennsylvania Office
33 Rock Hill Rd., Suite 150,
Bala Cynwyd, PA 19004
Phone: 610.667.1500
Fax: 610.667.3660
New Jersey Office
1 Holtec Dr., Suite 102
Marlton, NJ 08053
Phone: 856.428.2350
Fax: 856.427.0180